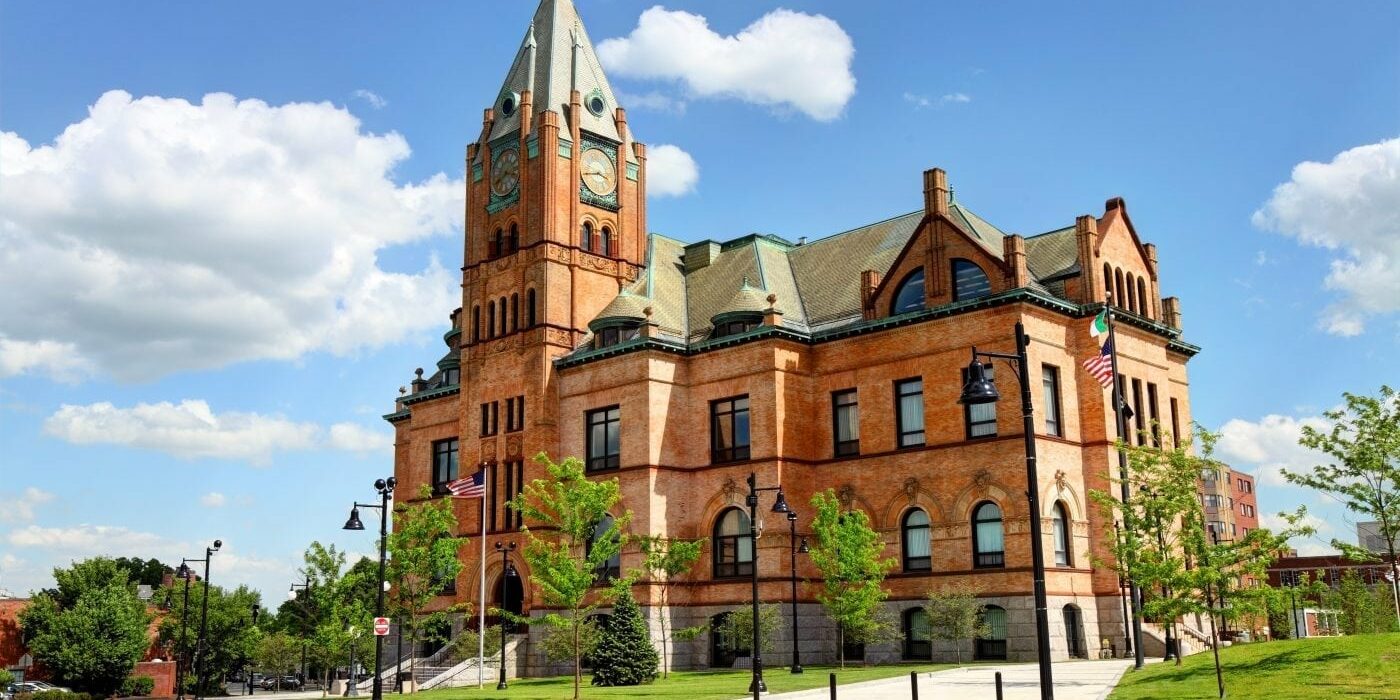 We're a web design company that serves Brockton businesses.
If you're looking for a local web design company in the Brockton area, you're in luck. We're located right next door in East Bridgewater.
We specialize in search engine optimization (SEO) and pay-per-click (PPC) advertising too. In other words, we use every trick in the book in order to get your name out there and get you more customers. We can help guide you through your options.
Here's a quick list of services we offer:
We'll take a look at your existing web presence and find opportunities to help you get more leads. It's completely free and you have no obligation to buy anything from us.
What kinds of businesses do we serve?
We serve small, medium, and large businesses. It doesn't matter what color your collar is either. We're based in East Bridgewater, MA on the South Shore and can come meet with you in person or virtually via Zoom call. We help all Brockton, Massachusetts businesses so please don't hesitate to get in touch.
Here's just a small list of Plymouth County towns we serve: Hingham, Duxbury, Norwell, Scituate, Marion, Hull, Marshfield, Hanover, Mattapoisett, and Kingston. We also serve businesses in many other towns not included on this list.
Why is it so important to have a website in

2023

?
As time goes on, more and more businesses are competing online for the same customers. It's important that you're able to stand out from everyone else and get found first. This is a process called search engine optimization. However, before you can get found, you need a rock-solid website.
Looks can be deceiving. There are a number of DIY website builders out there that can create "good-looking" websites but unless you know the tricks of the trade, you're going to rank lower in Google. Think of it like this: just because you can do your own electrical, doesn't mean you should. An experienced web developer can engineer your website from the ground up to rank highly on Google. Don't build your web presence on a shaky foundation.
What about my Facebook page?
Yes, having a Facebook page is one piece of the puzzle. However, a Facebook page is not designed to rank for keywords on Google. In order to do that, you need a website that's optimized for search engines. Both a website and a Facebook page can complement each other but you need to know how and when to use both. We can advise you on the best way to maximize your reach on both.
What's the web design process like?
In short, it's a collaborative process. We learn about your business and your goals, and create a proposal that's tailored to your needs. The proposal lays out every step of the process with exact costs and timelines. You have as much time as you need to look it over and ask questions. When you approve, we require a small down payment and then we get started building your website.
When we build your website, you're always in control. You own your website files and you're free to make edits yourself if you choose to do so. We provide you weekly or sometimes daily updates on our progress. You always know where your project is at. Unlike other Massachusetts web designers, we put communication first and always try to go the extra mile.
We offer a money-back guarantee on web design work. If you're not happy with our service, you get your money back. It's as simple as that. Nobody has ever asked us but we like to mention that to give new customers peace of mind.