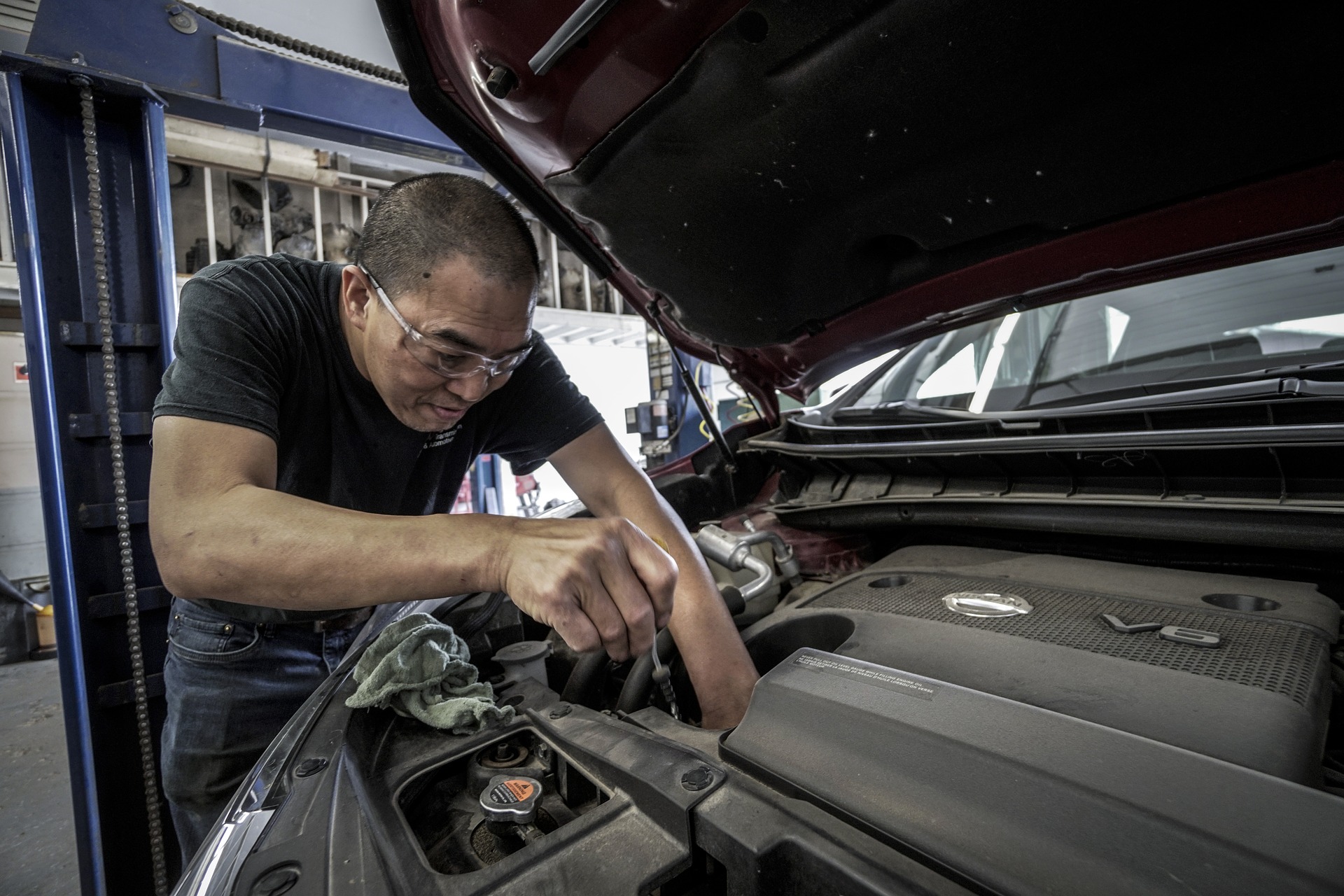 Last week, a used car dealership in the South Shore, Massachusetts area called us and asked about what advertising opportunities are available to them. They're a small, family-owned used car dealership, operating for over 20 years, with a few employees and about 15-20 cars on the lot. They're located on a major route and they get a fair amount of drive-by traffic. They said they're well-known and have a good reputation locally but they're looking to attract customers outside their local area.
They tried running a direct mail EDDM (Every Door Direct Mail) campaign using the USPS but even though they sent out thousands of flyers, they only got one phone call which didn't turn into a sale. Here's their flyer:
Even though they called multiple advertising agencies, we were the only one to return their call and actually meet with them (during the 2020 Coronavirus pandemic). What we found out was the extent of their advertising was cargurus.com and the owner's son manually posting car listings on Facebook. They got a few leads per month from these channels but they were at the limit of their ability and looking to expand their volume of leads by hiring a professional marketing company.
We spent about 10 hours researching marketing channels for used car dealerships, laying out their options in an organized marketing guide, and then meeting with them to discuss their options. Here's what we found...
The low-hanging fruit in their situation was connecting their carsforsale.com website into Facebook Marketplace. This means whenever they post a vehicle listing on their website, it automatically gets posted to Facebook. This is part of the Facebook Automotive Inventory Ads (AIA) system.
Automotive inventory ads allow manufacturers and dealers to upload their entire catalog of vehicle inventory with relevant details such as make, model and year, and then show the most compelling inventory and features to the right audiences. You can drive automotive inventory ads to a lead submission form, a website or an on-Facebook vehicle detail page.

With a single integration, your most relevant vehicles are shown to potential auto buyers—allowing you to focus on closing the sale.
When the listings are in Facebook's system, they can then be promoted with a paid advertising campaign to 100s or 1000s of people. We also recommended posting on Craigslist which they could either do in-house or outsource to us for a small fee.
They also asked us about getting their brand out there. They were very proud that they were the only car dealership in the area where the owner had a financing license from the State of Massachusetts. They wanted to show that they were trusted financing experts compared to other dealerships which might offer a poor customer experience when it comes to financing. They also wanted to emphasize that they specialize in working with people with poor credit. These customers can come to their dealership to both buy a car AND reestablish their credit at the same time.
We recommended what's called a "brand awareness" campaign on Facebook. We would be able to design ad graphics and write ad copy that highlights all these points of differentiation. We would then be able to target specific areas they're interested in as well as other demographic filters which would help them reach their target customers. If they were to reach enough people (we usually target 1000s of people) with a message that resonates, they would get more calls.
If you're a car dealership in need of Facebook marketing, then please contact us. We can help you with your inventory website, Facebook Marketplace ads, and your brand awareness.